VMU Folklore ensemble "Linago" traditional singi...
VMU Folklore ensemble "Linago" traditional singing, dance, and traditional instruments playing studio invite you to activities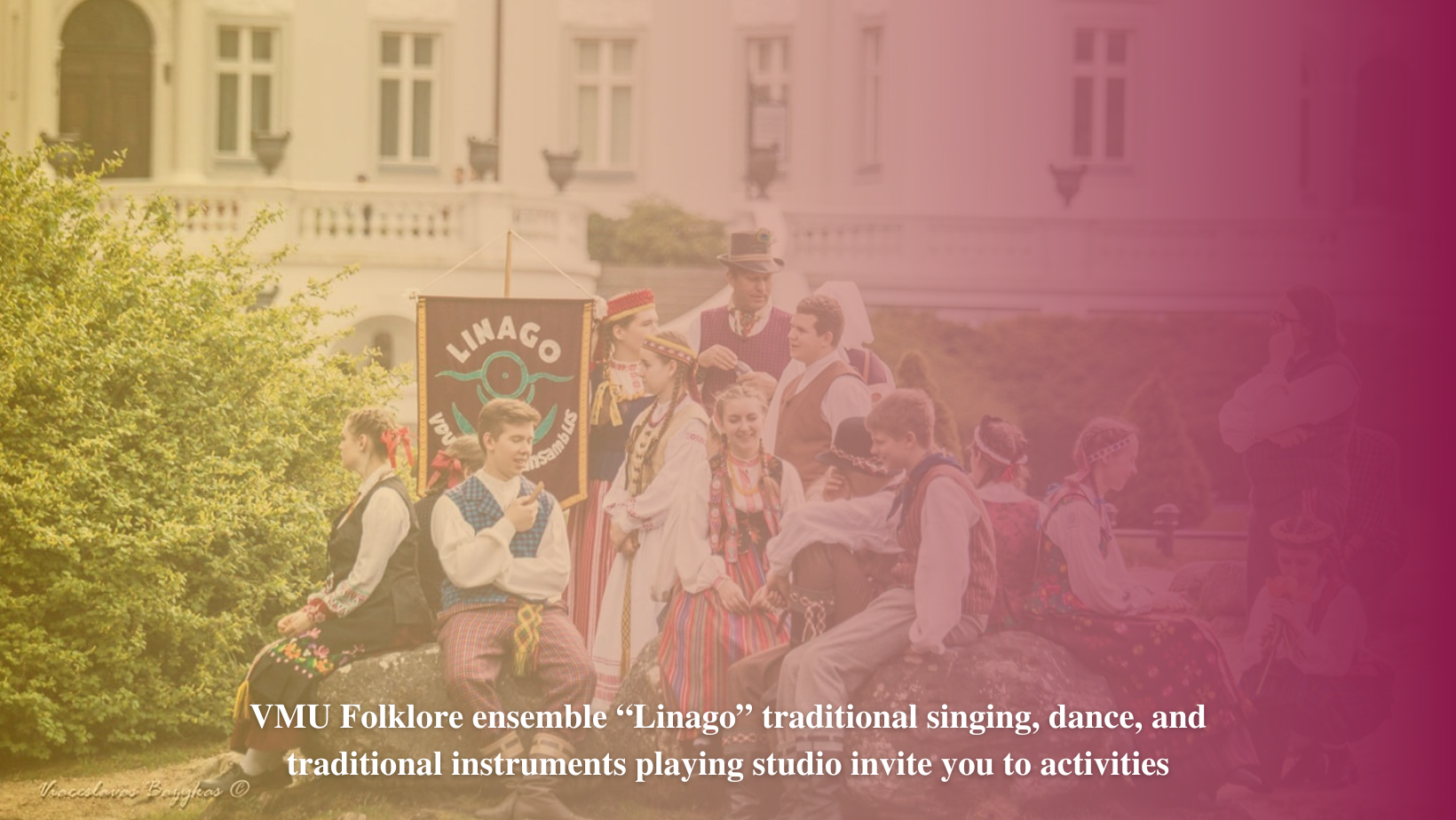 To make your study year even more meaningful, memorable and enriching, we invite you to join the activities of the VMU folklore ensemble "Linago"!
This ensemble invites you to learn or deepen your knowledge about folklore culture, traditional songs, dances, and music. Not only will you make friends, but you can also learn how to play an instrument, learn the difference between a polka and a waltz, and many other things. Whether you like music, dancing, or singing or maybe you've never tried it before, you don't need any experience – we'll teach you!
Members of the collective can attend:
traditional singing and dance studio – during the activities you will have the opportunity to learn or improve your singing skills with the help of a professional vocal teacher, and to get acquainted with the specifics of singing in different regions, as well as with the songs and folk tunes of different regions. In the studio you can also learn to dance fun and sensual Lithuanian and other national (Estonian, Latvian, German) and traditional dances (polka, waltz, foxtrot, figure dances).
traditional instruments playing studio – during activities, students will be able to learn how to play traditional music with Lithuanian traditional instruments: kanklės and skudučiai.
No musical training is required to take part in the ensemble's studio activities, which will take place individually or in small groups.
Classes are held on Tuesdays and Thursdays from 18:00 to 21:00 at Vytauto Ave. 71, Room 105, Kaunas. It is necessary to contact the ensemble heads.
CONTACTS