VMU Chamber Orchestra released meditation music ...
VMU Chamber Orchestra released meditation music mini-album "Infinity"
Vytautas Magnus university Chamber Orchestra, in collaboration with performer Liutauras Janušaitis, has released their second album together – a mini-album of meditation music "Infinity".
This project was funded by the Culture Council and thanks to the public institution "Klasikos project", project manager Rita Bieliauskaitė and long-term cooperation with Liutauras Janušaitis.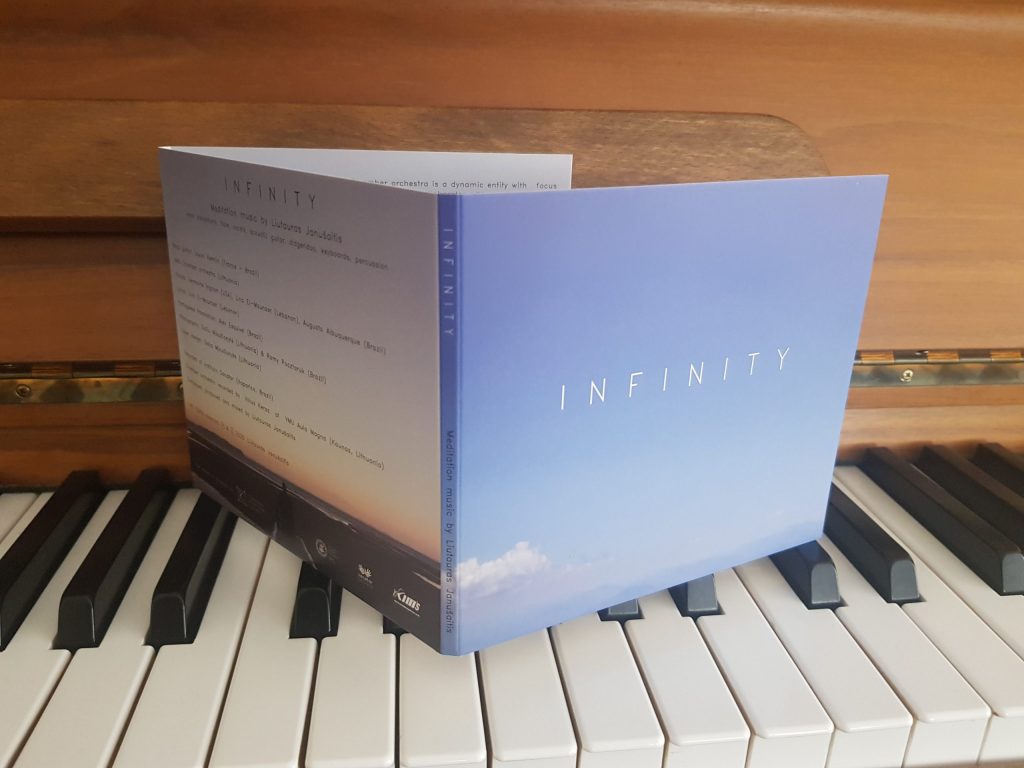 Back in 2017, together with VMU Chamber Orchestra and other performers, composer, and multi-instrumentalist Liutauras Janušaitis released his creative album "Two Different Sides of the Moon" on CD and vinyl record formats. The album was partly supported by the Lithuanian Culture Council. Presentation concerts took place in Lithuanian cities and the United States, and the recordings appeared on various platforms on the Internet.
The album "Infinity" is a 30-minute uninterrupted musical journey, in which natural sounds of nature intertwine with various sound layers and individual electronic, acoustic instrumental, or whole string orchestra sounds. To describe the work, the word meditation was chosen with the aim of conveying the relaxing, often somewhat transcendent, nature of music. Although consisting of several shorter parts, due to the barely perceptible connections between these parts, the whole suite will imperceptibly move the listener into ever new musical landscapes, creating the feeling of one uninterrupted narrative. The meditative, dreamy, and relaxing atmosphere is created by various sound design tools that create multiple layers of "spatial" sound, as if in the distance, in which the interweaves of various melodies based on the transparent, bright harmonic language are sunk. The sounds of nature, recorded in various corners of the world over several years (ocean rustling, birds chirping, wind, night cicadas, thunder, etc.), fascinate and take the listener to a distant uninhabited island.
Composer and performer: Liutauras Janušaitis (saxophone, flute, vocals, acoustic guitar, keyboards, percussion, and programming)
Bass guitar: Louan Kemlin
Vocal: Germaine Ingram, Lina El-Mounzer, Augusto Albuquerque
VMU Chamber Orchestra
Author of the poem: Lina El-Mounzer
Translation into Portuguese: Alex Esquivel
Album photographers: Dalia Mikučionytė and Romy Pocztaruk
Recorded by:  Instituto Sacatar (Itaparica, Brazil)
VMU Chamber Orchestra recording director: Vilius Keras, recorded in VMU Great Hall
You can listen to the album for free on the Youtube platform.